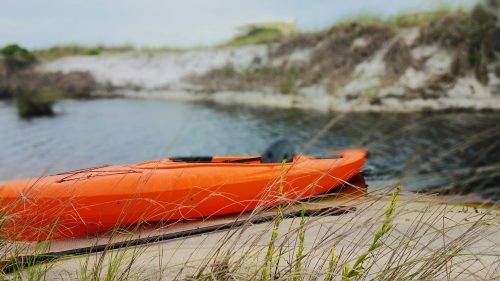 Kayak Rental
FREE DELIVERY and pick-up along 30a.

Choose a daily rental for $75 for day 1, 2, and 3 or a weekly rental $225 (4-7 days). 

We supply 2 life jackets and 2 paddles along with your rental.

We can deliver and pick-up at a beach access, a coastal dune lake, or your address as long as you are right on the beach or have a way to securely transport the kayak.
Searching Availability...
Here are some of our favorite places.
Perhaps the most unique and precious features of South Walton are the coastal dune lakes found in our area's beach dune system.
The rare lakes are reportedly found only along the coasts of New Zealand, Australia, Madagascar, and in the United States along the coasts of Oregon, South Carolina, and Northwest Florida. South Walton's 15 coastal dune lakes hug the coast and are embedded in our dune ecosystems. Most lake levels fluctuate due to rainfall and when overly full, open to flush fresh water into the Gulf.
If you're not sure where to go, Western Lake (one of the coastal dune lakes) is always a great choice!
Click here to enter your rental address to find a location nearest to you or to get a visual on the area. You will need to select a location when you rent the kayak, so it's important to choose your location now.