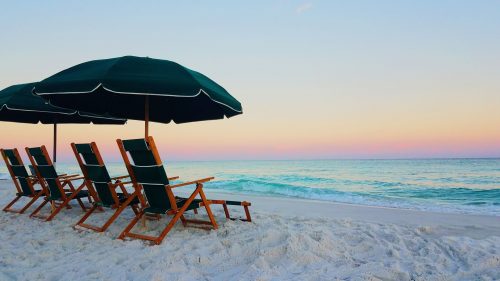 Beach Chair Set Rental
Why not have your beach chairs and umbrella waiting for you each day. You enjoy the beach while we do the work. We can provide Beach Chair Sets at any public beach access or in front of your gulf front location.
850/290-3557  Please call before completing your booking to confirm location availability.  There are some private beach locations that are restricted.
Beach Chair Sets (2 Chairs & 1 Umbrella)
3 day minimum required
$35 day/$175 (5-7 Days)
*VanNess Butler Access is $40 per day per set /weekly rate not available (call to book this location)
Searching Availability...